D&AD
Poster Competition
_Concept
_Copywriting
_Design
Whilst studying at Shillington College, I was awarded first prize in a D&AD poster competition to promote the first in a series of D&AD North lectures, featuring Greg Quinton of The Partners.
His talk featured a series of 'pearls of wisdom' gained from his award winning career and was an insight into how The Partners worked and what they believed. It was entitled 'A String of Pearls'. Every university and design college in the north of England was invited to enter and over 100 posters were received. The brief was simple - design a poster to promote the lecture using the title 'A String of Pearls'.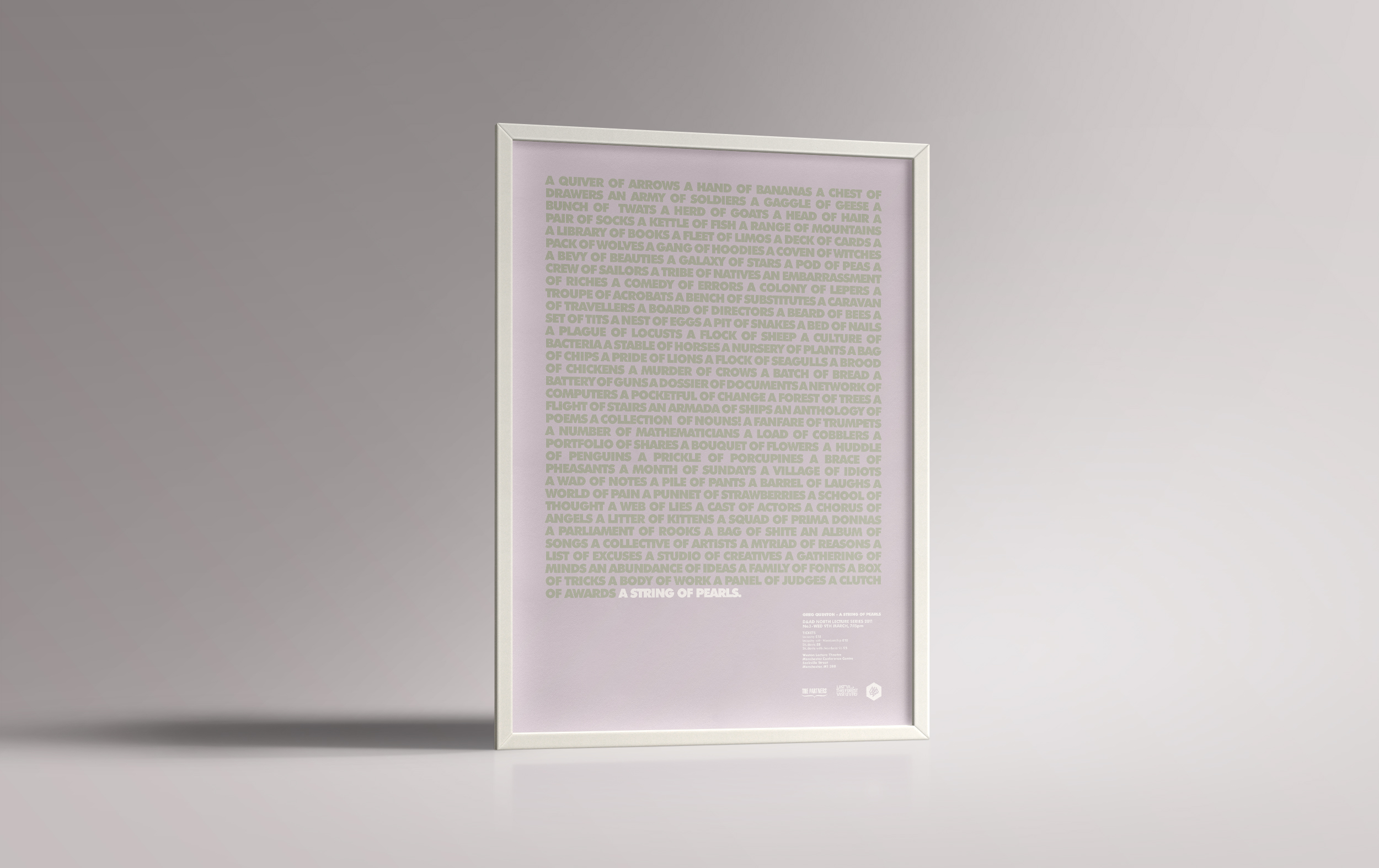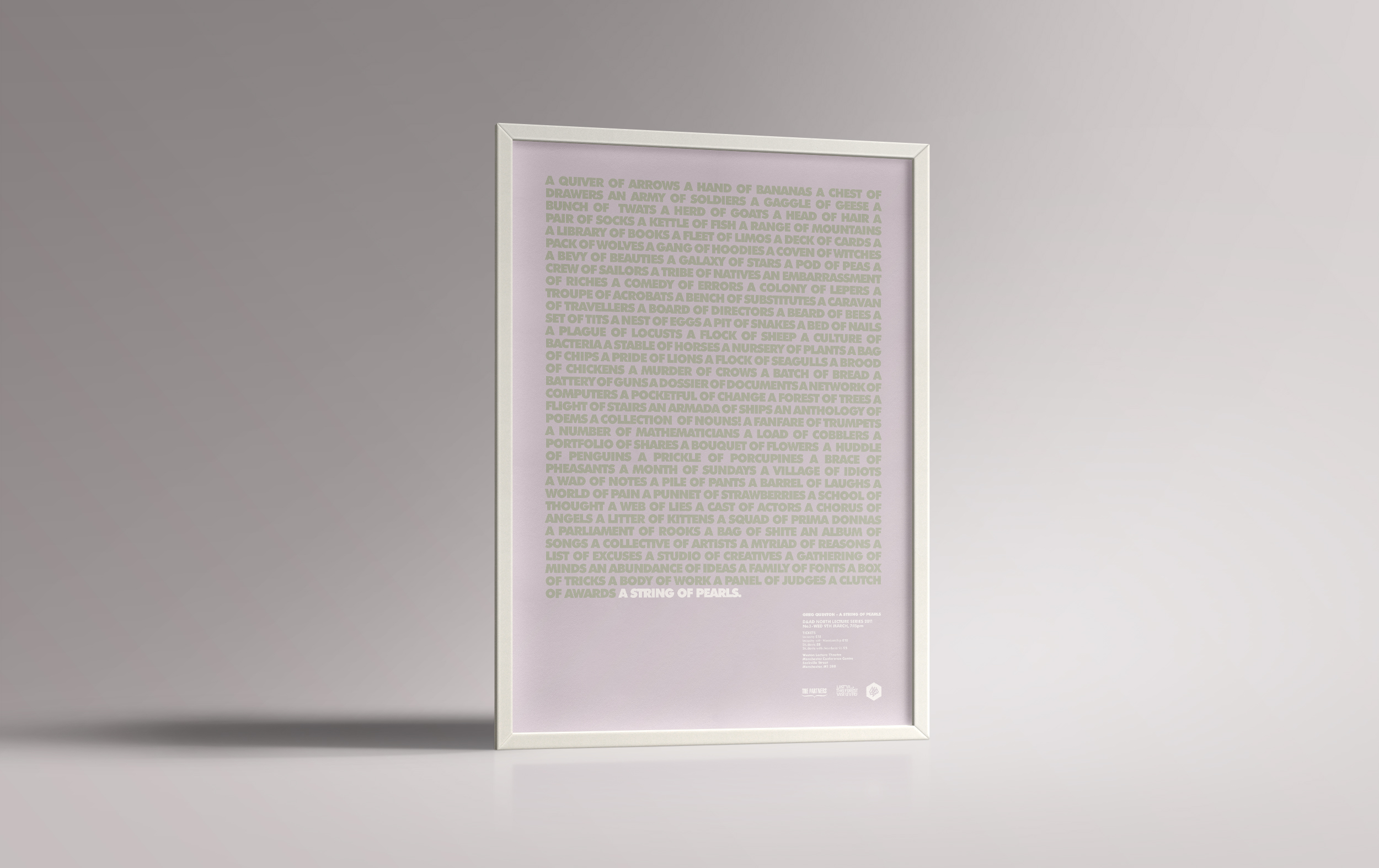 My concept was based on collective nouns, just like 'a string of pearls'. As I built up a long list they began to paint their own pictures, like a stream-of-consciousness, charting a surreal timeline of fleeting ideas, bizarre scenarios and 'brain dumps' that a creative director like Greg may have had along the course of his career. Then I crafted the final few lines to bring the reader back to reality and towards the present day, ending on the title of the talk.